Love your hair
Say goodbye to hair loss woes and hello to gorgeous, natural-looking locks with Wave Hair Collection's luxury wigs and toppers. We offer curly, wavy, and straight hair loss solutions.
Pearl Collection - Virgin Slavic Hair
Compare Our Caps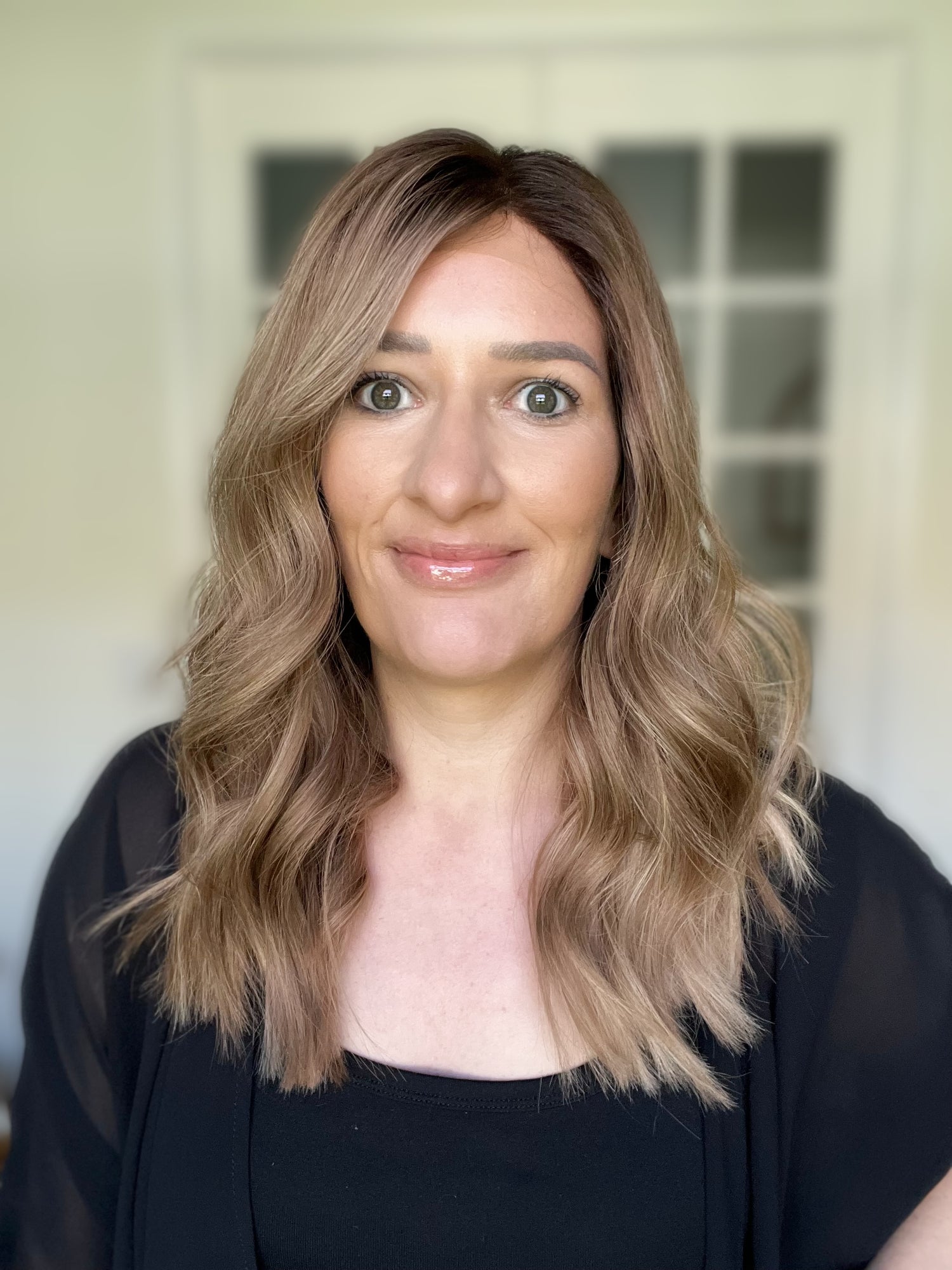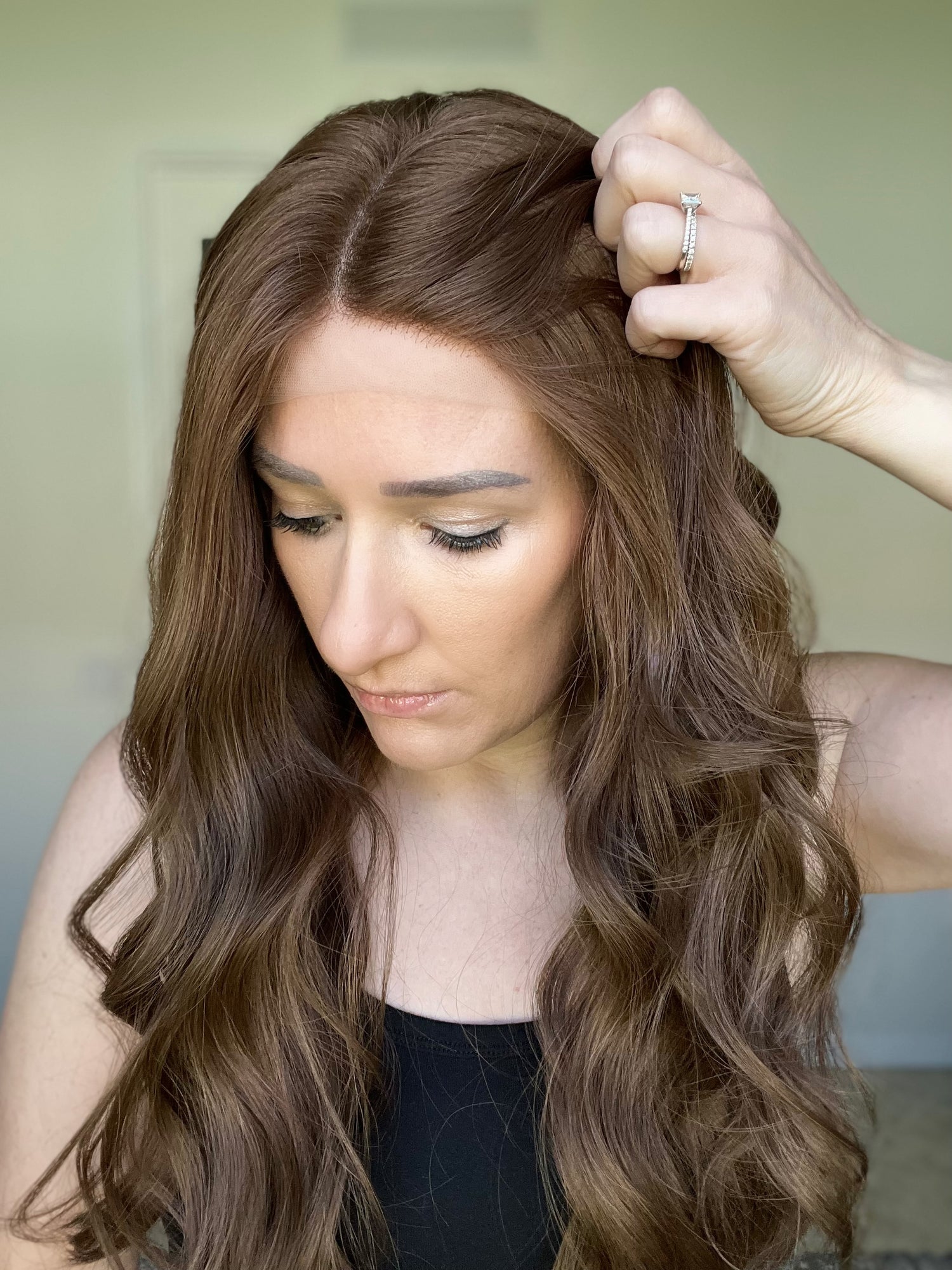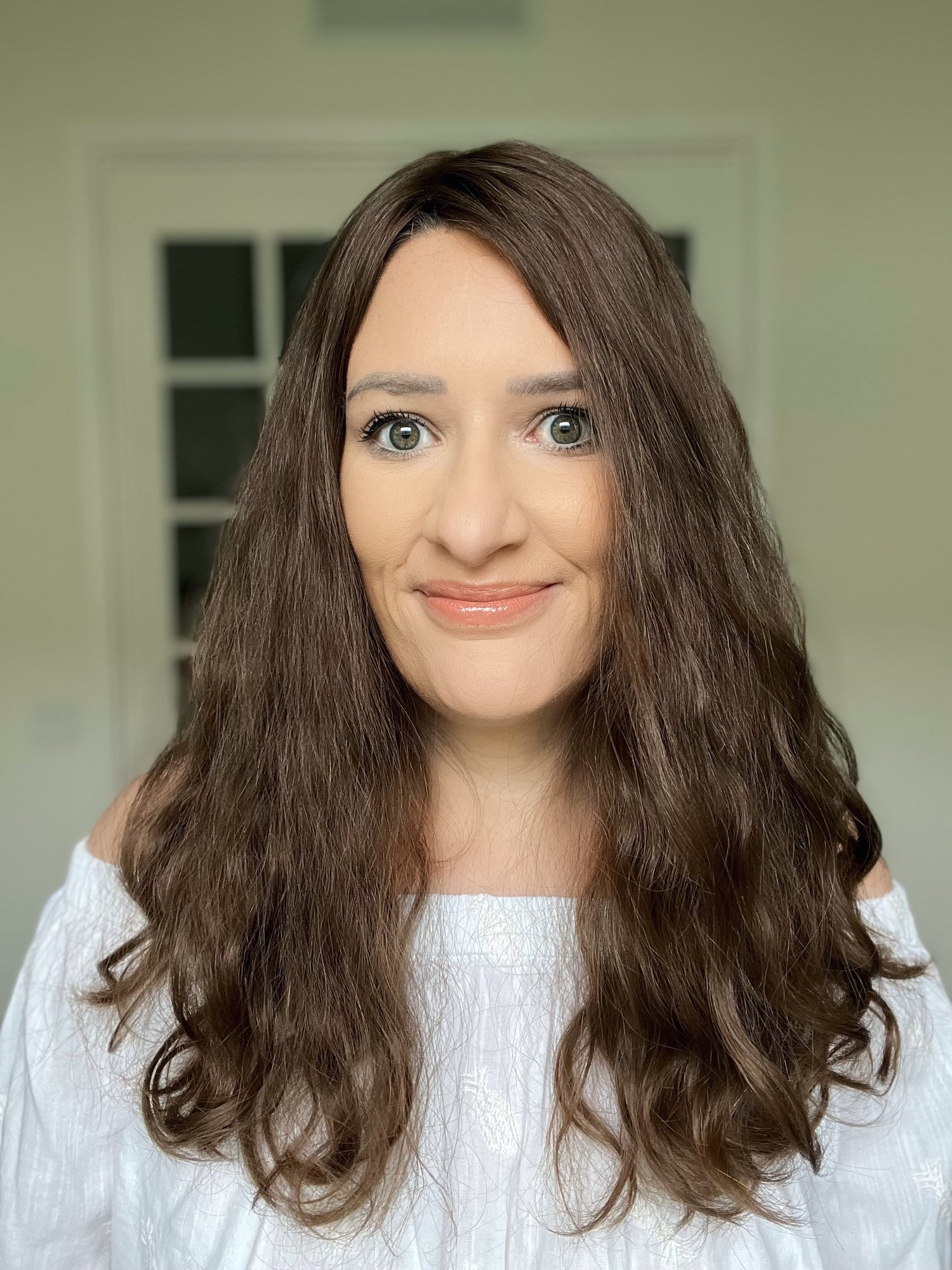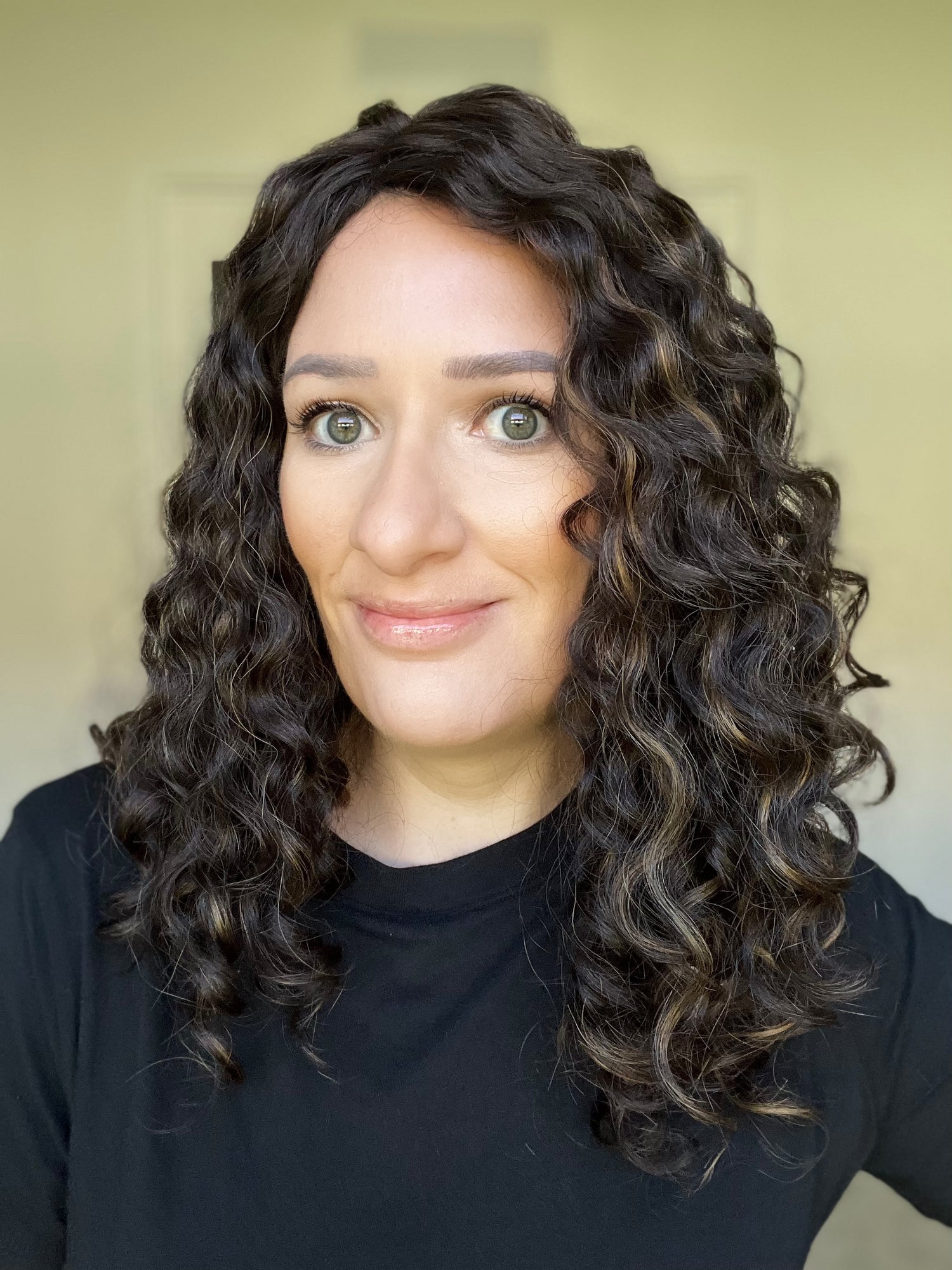 Flexible Payment

Payment plans available at checkout.

Free Consultations

15 minute phone or video consultations available.
Testimonials
















"Just received my parcel. It's beautiful and thank you for helping me have longer thicker curls. Straight out of the pack I have not set my hair at all. ❤️

I've not seen anything this natural and flat for a curly girl thank you again."
Hi! Oh my gosh! I cannot thank you enough for the "Hali" wig! I cannot get over the quality of this wig! The hairline is amazing! The color is exactly how mine had been before! I am absolutely stunned! The cap fits perfectly, and the hair is the same texture as mine had been. The color is perfect. Thank you! Thank you! Thank you! I definitely need to order more!
The wig is perfect it's exactly the way I've worn the other wig  that I've been wearing for over 25 years. I love it.
Received my Marina wig last week! This piece is absolutely beautiful!! The color is very similar to my bio hair; however, so much prettier. The hair is soft and silky and honestly it's hard to tell that I have a wig on while wearing it. Thank you for such a beautiful and high quality wig!
Obsessed! This is the most beautiful piece I've ever seen! The hair! OMG!
My new Marina from @wavehaircollection is the perfect summer hair! Xs cap fits like a glove for all my super tiny headed friends!
I'm gaining my confidence back because of your piece! Thank you so much!
I LOOOOOVEEE IT SO MUCH Curl is perfect not too much not too little … and cap fits me great thank you so much 😊 I'm so glad I found your company!  You made my entire year!!!!!!
The hair is very soft and pretty and I am feeling super beautiful!
I received it today and she's beautiful! The fit is perfect!
Hey, Kerri! I've been meaning to reach out to let you know I absolutely love my Kona wavy lace top wig!! I've been struggling for a year to find a wig that works for me. The cap is so comfortable, ear tabs are at the perfect height, and the hairline actually works for my low hairline. The color fade from soft black to darkest brown is perfect and the waves are amazing! I honestly can't say enough good things about this wig!! Thank you for making my wavy hair dreams come true. ❤️🥰
Hi Kerri, I just wanted to say thank you so much for my beautiful curly wig. It fits like a dream and is nearly a perfect match to my bio hair.  It's the first time I can look in the mirror and really see me again. I'm so grateful that you are offering this customized service for those of us that are naturally curly girls!!  I've attached a before hairloss picture from 2020 (it's the pic on top) and an after of me wearing Naia (photo on the bottom). The only real difference is the length/curly cut! (There were no haircuts in 2020.)   ;0)Again, thank you for what you do!  It means a lot. 
Thank you, thank you, thank you!!  I wanted to let you know how much I love the wig.  The color is a perfect match, and it looks like my hair!!!  It's so hard to find a red, curly wig and you nailed it.  I am so happy I found your company. 
My 26 yo daughter saw it on me and said she has never liked any other alternative hair on me better. I mean, what do you say to that?? SOLD! :)
I received Coral this morning! She's so gorgeous! Thrilled with this hair! Thank you!! 🎉🎉🎉
I am in LOVE!!!  My friends and sister all want one now too.   They couldn't believe how natural looking it is.
I am in love!!! My UNICORN HAIR!!!
Kerri, oh my gosh, THANK YOU!!! I can't even express the joy I felt trying your gorgeous custom wig on. It's the most beautiful wig I've ever seen, and it looks exactly like my old hair! Thank you 100 times over! I can't even express my joy or gratitude! I'm blown away by how talented you are, and how perfect this is!!! ❤️❤️❤️

Author
Got my hair it is GORGEOUS. Color matches perfect. The curl pattern is perfect too. I am speechless on how well it matches my hair. Thank you thank you!
FAQs
What is your shipping policy?

Wave Hair Collection offers free worldwide shipping via UPS. Any orders placed to a P.O. Box will be shipped USPS.

Purchases will be shipped within 1-3 business days, unless otherwise specified on the website. Tracking information will be provided via email. It is the responsibility of the buyer to keep updated on the status of their delivery as the confirmed delivery date will be used to start the clock on returns. Please avoid leaving your wig or topper outside or in mail boxes for a prolonged period of time.

International Shipping Policy: Additional customs or duties fees may apply to your order and are the responsibility of the customer. Please familiarize yourself with the regulations in your country so that you are aware of any fees that will be due to receive your shipment. Any items returned to Wave Hair Collection for unpaid customs or duties fees will be subject to the full return policy.
What is your return policy?

Refund Policy for Customized Pre-Orders:

All customized pre-orders are final sale. 

Refund Policy for Stock Wigs and Toppers:

Wigs and toppers are eligible for return within three days of order receipt, day one being the day the item is received with confirmed tracking.  Customer is responsible for return shipping with insurance and tracking. The return must be postmarked by the third day, or it will be sent back. All returns must be requested and approved by emailing returns@wavehaircollection.com.

All returns are subject to a either a 10% restocking fee, or a one time exchange for store credit less shipping cost. The 10% restocking fee covers the cost of shipping, payment processing fees, washing/restyling hair, relisting, and packaging.

To be eligible for return, hair must be in the condition it was received. Using products, styling with heat, cutting lace, washing, or altering in any other way will render the wig or topper ineligible for return. Item must be returned in original packaging.

Discounted wigs and toppers, or those purchased using promo codes are final sale unless otherwise specified. If any customizations are requested prior to shipping such as a cut or rooting of a stock piece, it is also final sale. 

The wig or topper will be inspected upon receipt to ensure it has not been altered or damaged in any way. Refund will be applied to original form of payment. If Wave Hair Collection receives an item for return that has clearly been altered, the item will be sent back to the customer.

There are no exceptions to the return/refund policy. Wave Hair Collection can not be responsible for the care and handling of our wigs and toppers while outside of our store. We know that your hair piece is an investment, and this helps us to keep our quality standards high.

Order cancellations will be subject to the refund policy above. 
How long will my wig or topper last?

With proper care, your wig or topper should last 1-2 years. For some who wear their hair less frequently, the lifespan will be even longer. Please keep in mind that lace tops are very fragile, and with frequent use, may not last as long. It is important to be gentle with the lace top when washing, styling, and storing your piece. Wigs or toppers with bleached knots may also experience reduced longevity.
How do I care for my wig or topper?

Use salon grade products, or products free of sulfates and drying alcohols on your wig or topper. 

Washing: We recommend washing your topper no more than once every 3 to 4 weeks. Circumstances may vary from person to person and even month to month. In the summer months you may find you need to wash more frequently due to perspiration. Styling: You can style your wig or topper with heat, but make sure to use a heat protectant spray to protect the hair. Styling products such as gels, creams, and leave-in conditioners can be used on the hair. Be sure to keep conditioning products away from the knots. 

In Between Washes: Refresh curls or waves by wetting with a continuous mist bottle and gently running your fingers through the curls to reduce frizz. Alternative hair lacks the natural oils from your head that your bio hair would get.  For this reason, it is recommended to use hair oil between washes as needed to keep your hair hydrated and healthy.
Do you accept custom orders?

We offer multiple pre-order options on for wigs and toppers on our website. If you don't see what you are looking for, please send a message through the contact form on the website, or email support@wavehaircollection.com. Please provide a description of what you are looking for including pictures if possible. From there, we can determine if a custom order is possible.